Reminders
Smoking was prohibited in all cabins effective December 21, 2015.
Deluxe Rooms
* We have suspended the availability of deluxe rooms for now.
This is a private room with the capacity of 2 persons, a relax space that passengers can enjoy private cruise leisurely.
On TV, only BS broadcast is available, you can watch it during voyage.
Two-in-one shampoo and body soap are provided in the prefabricated bath unit.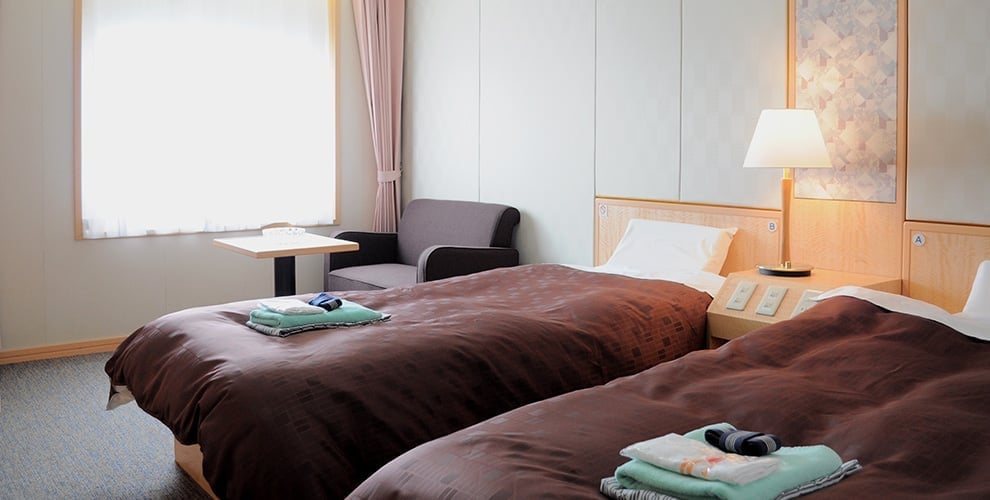 Capacity/No. of Cabins

2 persons/2 rooms

Facilities

Prefabricated bath unit, toilet, basin, TV, DVD player, table, chairs, refrigerator, closet

Supplied items

Pajamas, bath towels, facecloths, bath mat, slippers, slippers, electric kettle, tea set, amenities (toothbrush, soap)
Casual Rooms
A bed is provided in all rooms that passengers can take a sleep in comfort.
This type of room is recommended for passengers who "desire to save travel cost but desire for privacy."
*

Electrical outlets are equipped with all seats!

*

There is no equipment such as slippers and pajamas. Please prepare it by yourself. (There is a paid rental service for bath towels.)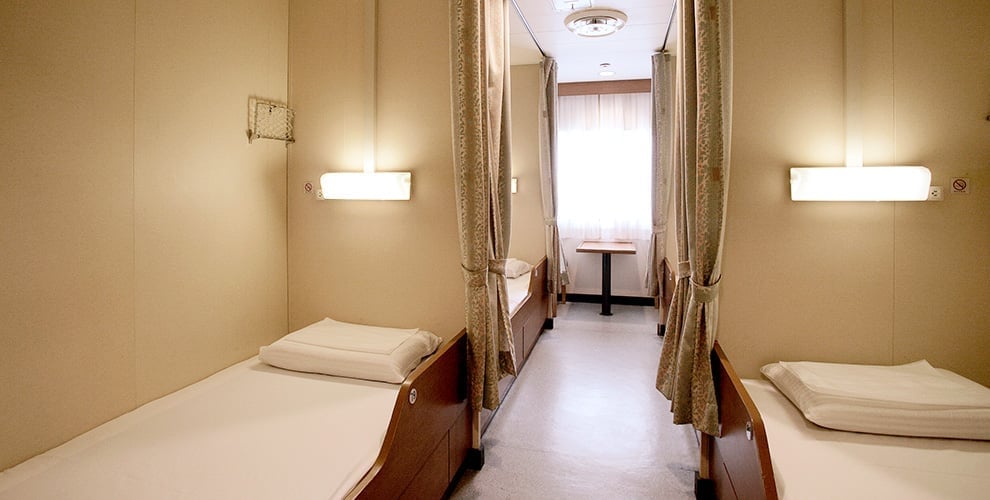 Capacity (Passengers)

150 persons

Facilities

Luggage shelf

Supplied Items

Quiltkett, pillow